Did you survive all the Black Friday late night/early morning craziness???
Good. Now settle down in your sweats and get ready for some stress free savings!
But before we get to the AWESOME DEALS.......Here's what's new in the
SHOP
this week!
Honky Tonk by Eric & Julie Comstock of Cosmo Cricket for Moda
Vintage western fabric, with a modern mustache twist!
Seriously, the mustaches are to die for.
We have in the Precuts as well, for all your quilting needs!
My husband is a cowboy at heart, and this collection fits our family to a T!
I might have to make him a quilt for those chili evenings at home, after he has been out on a horse all day branding cattle. Seriously....he does that. We Idaho folk are crazy like that.
NOW FOR OUR BLACK FRIDAY SALE!!!
Starting at 12AM on Friday November 29th, take
15% off your entire order
with code
during checkout!
This deal is good through Sunday December 1st at midnight!
Every order placed now through Sunday at midnight will be automatically entered into our drawing to
Win 2 Aspen Frost Charm Packs!!!!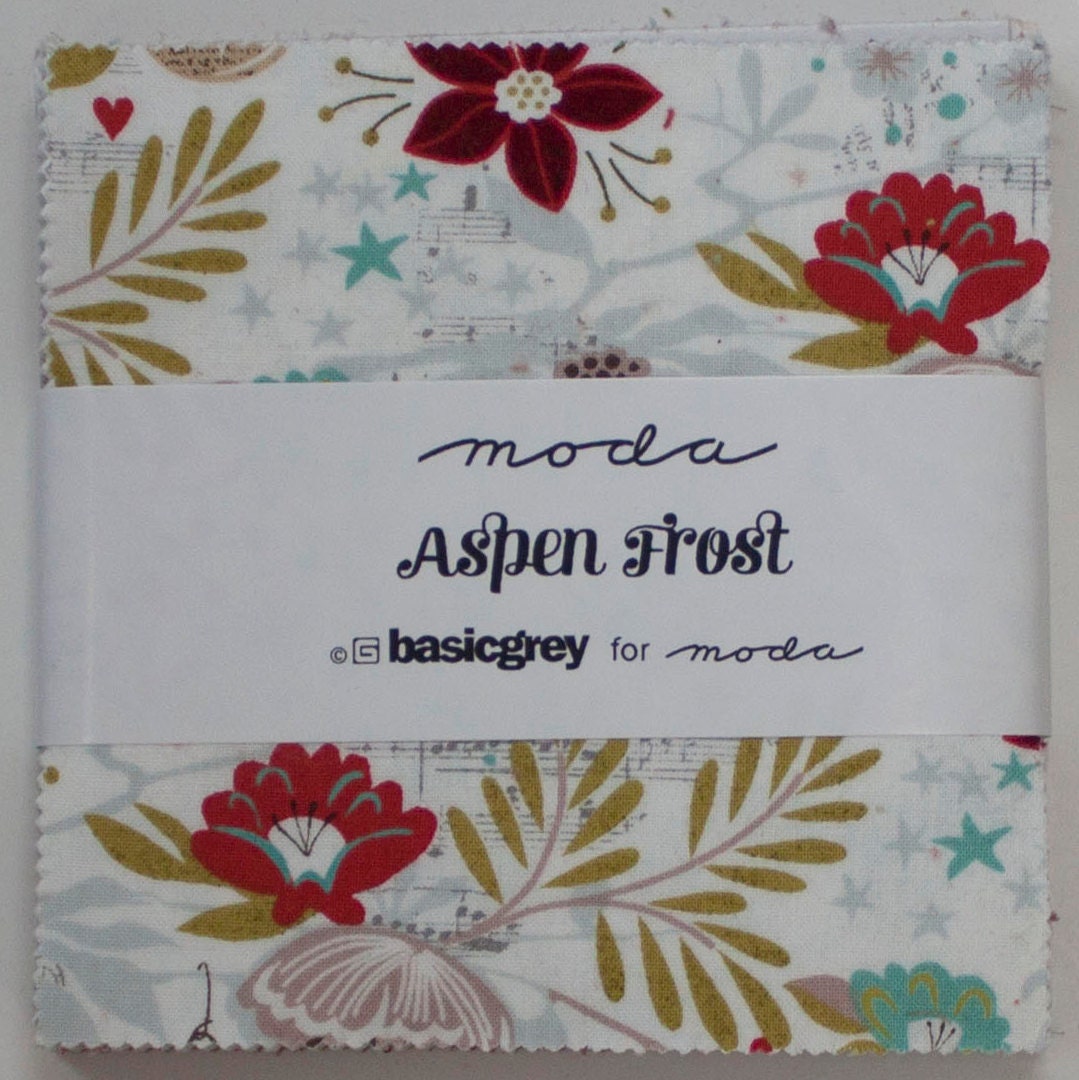 I just made my Mother-in-law a quilt with Aspen Frost for her Christmas present!
I can't wait to show it to you all and to her!
And 1 lucky winner will win 2 Charm Packs to so they can get started on a Frosty quilt of their very own!
I absolutely love the color combinations in this classic Christmas collection!
So head on over to the
SHOP
now, place your order, take 15% off, and you'll be entered in the drawing!
It's that easy!
Winner will be announced Monday December 6th.
Happy Shopping!